As SEO specialist, I've been asked many times if there is one SEO tool that can automatically audit a website.
This is a legitimate question especially now that we use more tools to automate our daily tasks nowadays. I honestly don't know one sole tool that can give you a complete SEO audit, considering the 250+ criteria in the Google Algorithm.
With that said, there are a couple of tools that can help you audit each aspect of your website like a pro. Below I've chosen to share my favorite SEO tools that I use on a daily basis to manage my clients' websites.
1. Screaming frog – to audit the On-Page elements
By far the biggest area for improvement in regards to page content and copy would be through the correct use of HTML title and meta description tags (also called On-Page elements). The HTML title tag is the single most important tag for passing keyword relevancy to a page.
Screaming frog is a web crawler that analyses your website architecture to understand technical issues in order to improve SEO performance.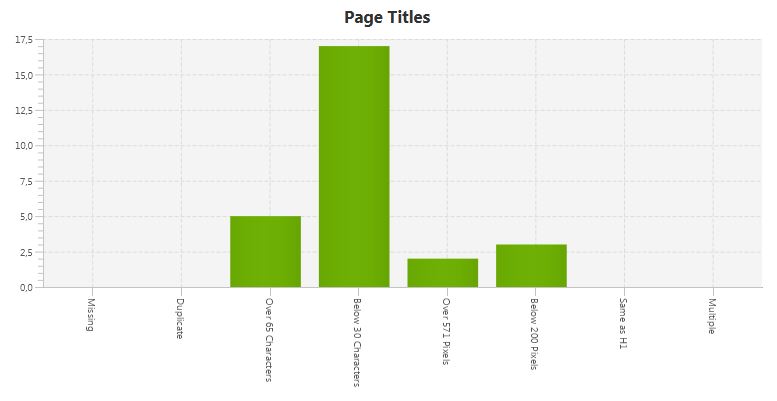 In order to audit the title tags for your website, you need to enter the website URL . After doing that you will receive a comprehensive report covering the On-Page elements within your website.
Download the free version of Screaming Frog.
2. CopyScape – to check for duplicate content on your website
One of the biggest issues that will affect any SEO campaign is the presence of large amounts of duplicate content. This occurs when the same content can be found under multiple URLs of the same website.
This presents a confused message to search engines, regarding which URL should be used to show the content in search results.
Copyscape is a plagiarism checker. It allows you to find stolen copies of your page on the web and check the originality of articles you buy from writers to avoid duplicate content. Copyscape uses Google and Yahoo! as search providers, under agreed terms.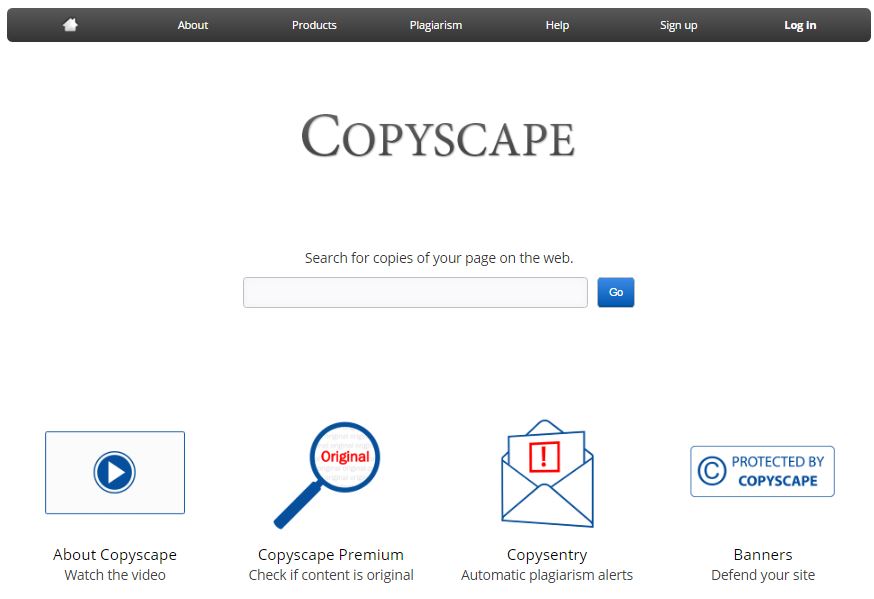 In order to check the duplicate content of your website there are 2 options:
Enter the URL of the page to audit
Paste a piece of content to make sure it's unique content
Try the free version of Copyscape.
3. Mobile friendly – to check if your website is SEO mobile-friendly
Recently Google announced that they are working on a "Mobile-First" index. This means that Google "will eventually primarily use the mobile version of a site's content to rank pages from that site." See details on the Google Blog about Mobile-First Index. This announcement comes after another major update that happened earlier in April 2015 when Google released an algorithm update to give a ranking boost for mobile-friendly websites (famously referred to as the "Mobilegeddon" Update).
Having a mobile-friendly website is crucial to reach your audience; especially in the Middle East where the top 2 markets (KSA and UAE, in that order) have some of the highest smartphone penetration rates in the world.
Google has a tool that allows you to check if your website is mobile friendly. It provides you insights about elements that need to be optimized, such as:
Slow Mobile Pages
Small font size
Unplayable Content
Faulty Redirects
Mobile-Only 404s
Irrelevant Cross Links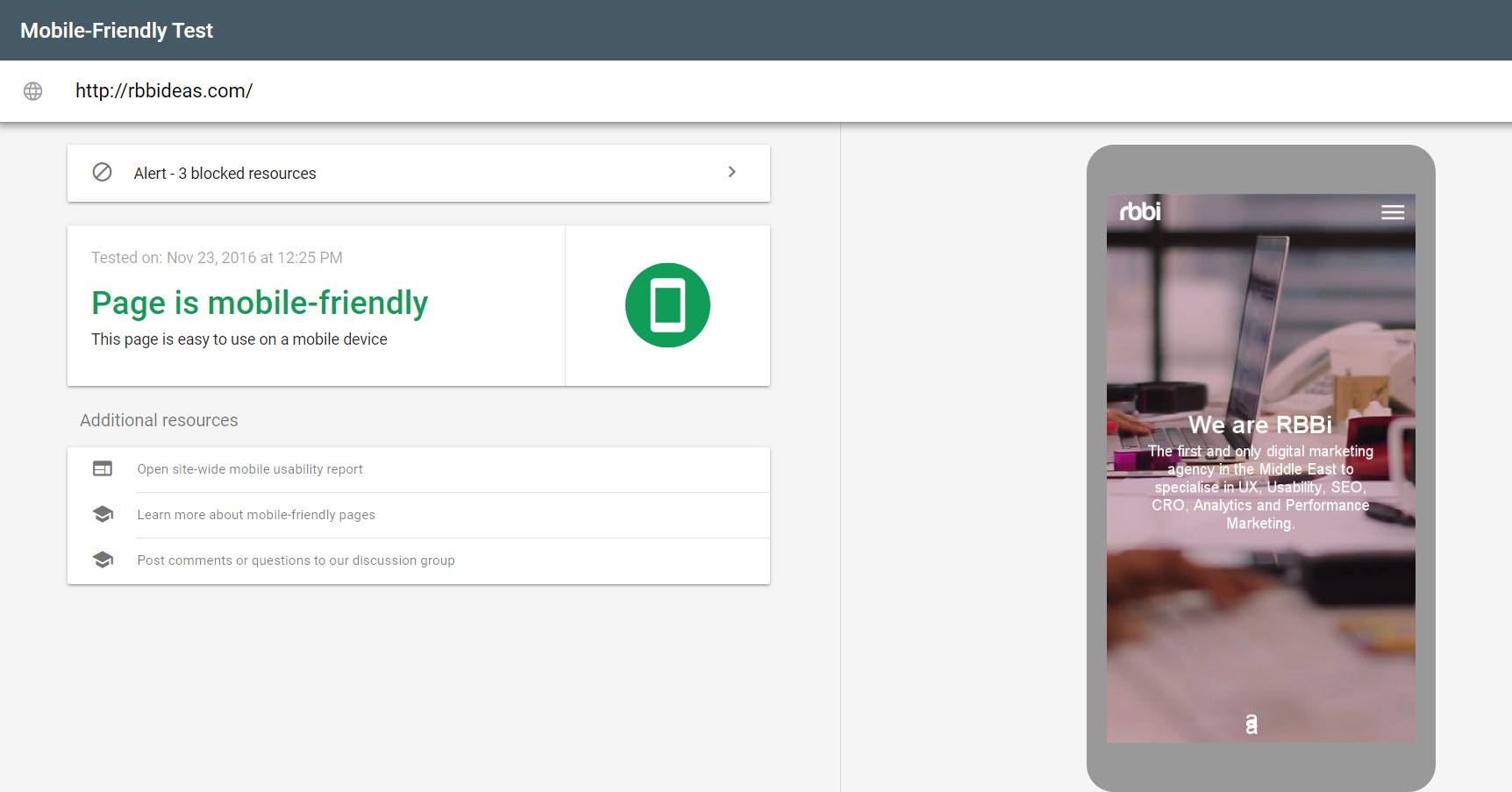 Visit the Google mobile-friendly test.
4. Google Page Speed – to audit the page load time of your website
Increasingly, search engines will look for sites that offer a good user experience, such as short page load times, in order to best serve the interests of the end user. The loading speed of a page can have an impact on SEO performance.
Page Speed Score is a metric used by Google to express how properly optimized a page is, in terms of page load times, considering the following elements:
Prioritize visible content
Optimize images
Enable compression
Improve server response time
Minimize use of resources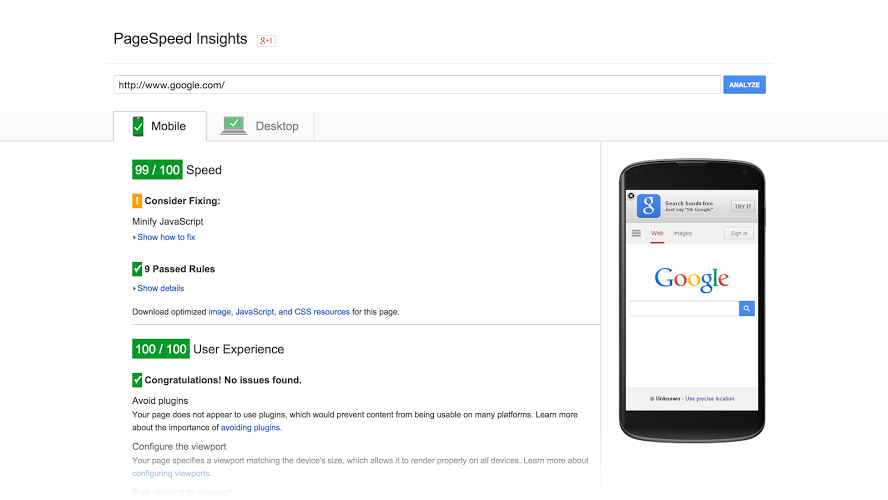 Try the Google Page Speed Tool.
5. Similar Web – to audit your competitor's visibility
Before starting any SEO campaign, you need to know who your online competitors are in order to rank higher than them on the search results page. In some cases, identifying your competitors is easy. But in other cases, it can be difficult if you operate in multiple markets or if you have a large range of products and/or services.
At RBBi we've decided to use Similar Web for auditing the visibility of our clients' competitors. Similar Web compares website traffic with an advanced traffic estimator tool.
It allows you to discover the traffic sources and online marketing strategies of any website.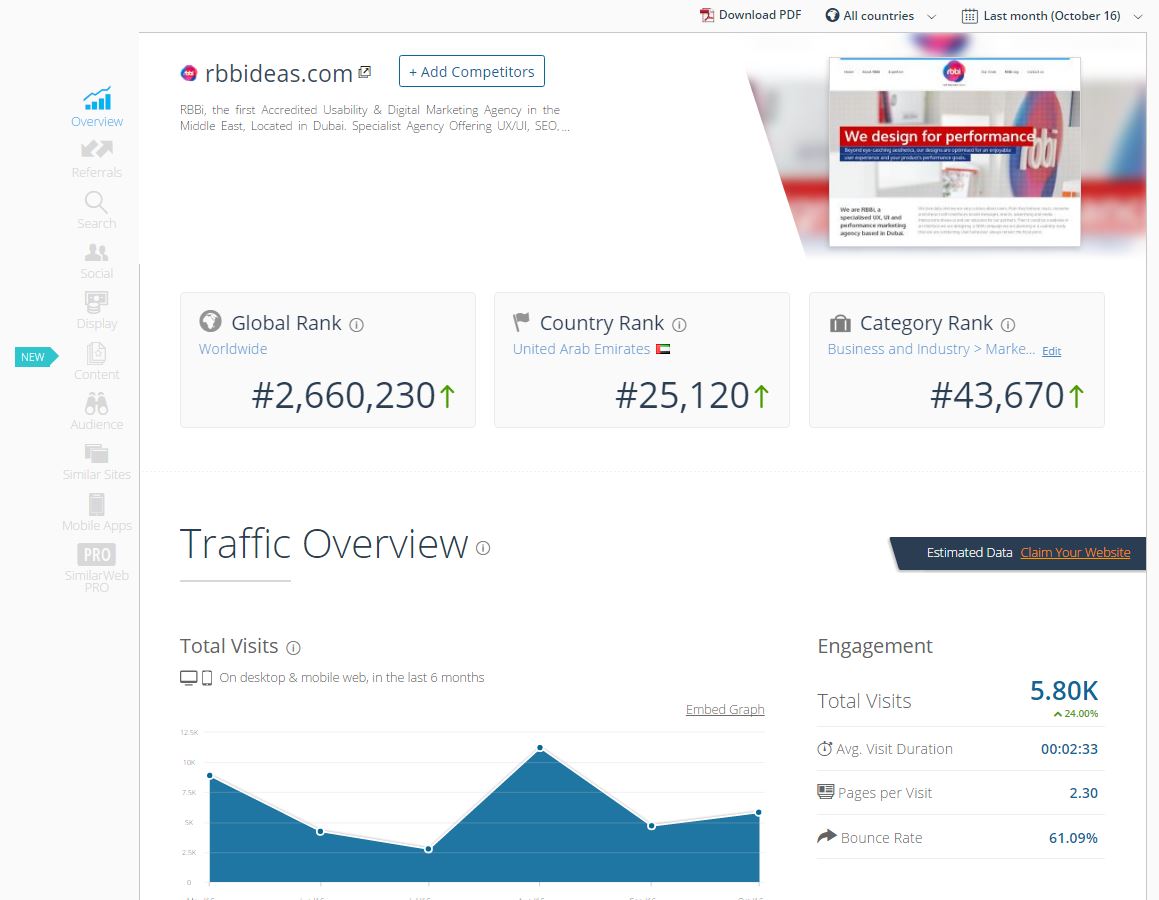 It also allows us to find out the best user acquisition channels, locally and globally, so that we can quickly iterate campaigns in order to hone in on the ones that are most cost-effective. Through this data-driven approach, we can understand the right target audiences in a multi-device world.
Finally, from an SEO perspective it gives us very useful insights like:
Unlock your "Not-provided" keywords that generate organic traffic to the site (no longer available on Google Analytics)
Identify the most popular folders/pages of your competitors to come up with new content opportunities
Know more about keyword share of voice for cross-channel SEO/SEM optimisation
Discover the referring sites for potential link building opportunities
Visit Similar web platform and get insights about your website.
SEO audit isn't just about using tools but it's essential to have the best tools at your fingertips. What tools are you using when you do your SEO audit? I'd love to hear all about them below in the comments section! You can also reach out to me on Twitter.
Or if you are running short on time and resources, we recommend hiring an SEO agency to do the hard work for you, check out these affordable SEO services for small businesses.