Driving Hertz Up The SERP
UAE as a market attracts lot of tourism and transit population, many of them opting to
rent a car during their stay. The market is overly saturated and competition is fierce. As any other
industiry the competition has moved to online as well. Along with low visibility for their website in the
region and outdated content Hertz UAE had one more challenge, that was to compete with the global website
(hertz.com) for traffic.
Setting the Right Expectations From Search
We believe the biggest problem with conventional SEO is about having right expectations. It's not just about
few keywords and ranking on 'page one' for those keywords. It's about setting right objectives and
measurable goals.
Hertz Search Experience Objectives

Improve the quantity and quality of organic traffic that matters.

Improve rankings and visibility on search engines for relevant searches in the UAE with a focus on
conversions.

Improve the conversion rates from organic searches, revenue, and number of transactions.
Auditing the Site,
Competition &
Our Audiences
First step was to analyse the website for content and technical aspects of SEO to make informed
decisions about what needs fixing and what is working currently.
The comeptition is this industry meant that we had to analyse content on these sites to form our
content strategy.
SEO often ignores the importance of understanding the users by segmenting them and their search
patterns. At RBBi we focus on creating personas for our Search Experience projects to understand
them better.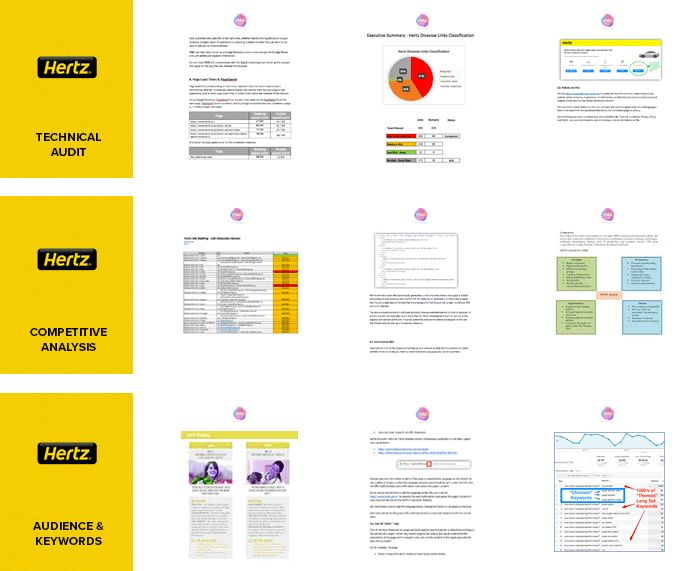 Developing a Search Strategy Focused on Results
Developing a Search Strategy Focused on Results
We needed a holistic Content Strategy to address the
objectives and to give us that edge over the
other websites. Our strategy brought together many
different disciplines of SEO.


It included produce added-value content, build a strong
back-link profile, optimize Google Local
Search in addition to repairing numerous Technical issues
using Google's Best Practices.

Driver-centric content: Driving Conditions, Local Traffic Rules, Parking, & General Tips
for city driving

Link toxicity removal and building a strong back-link profile

Optimised for Local Search and Device patterns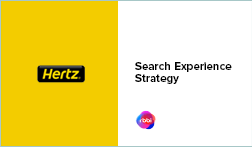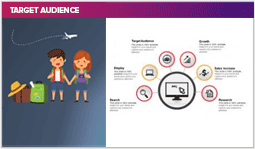 UAE customers who were looking for car rentals services abroad for their travel and holidays.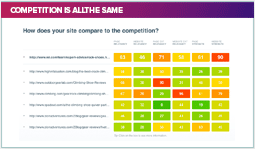 Competitor content analysis showed that most of them produce generic tourist guides for their
sites.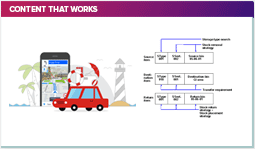 We saw an opportunity to differentiate, our content strategy transforming the site into a
collection of destination-led driving guides.
Search Experience That is Unique and Drives Conversion
Search Experience that we delivered for Hertz was unique to it's audience. It was enriching and
complete with engaging content that our users were looking for. It resulted in better search
rankings and quality of traffic that was relevant to the brand.
Increase in revenue from organic traffic (on top of + 414 % increase YOY in 2015)
Increase in Transactions from organic visits (on top of + 501 % increase YOY in 2015)
Increase in conversion rate from organic visits (on top of + 25 % YOY increase in 2015 the previous year)
Increase in Organic traffic share
Increase in organic Traffic (on top of + 382 % increase YOY in 2015 from the previous year)
increase in Organic revenue share (on top of + 352 % YOY increase in 2015)